TOUR
Softools is a web-based application platform where off-the-shelf and custom apps can be designed, built and deployed in hours.
PLATFORM SCREENSHOT GALLERY
Click through images below to see various screenshots: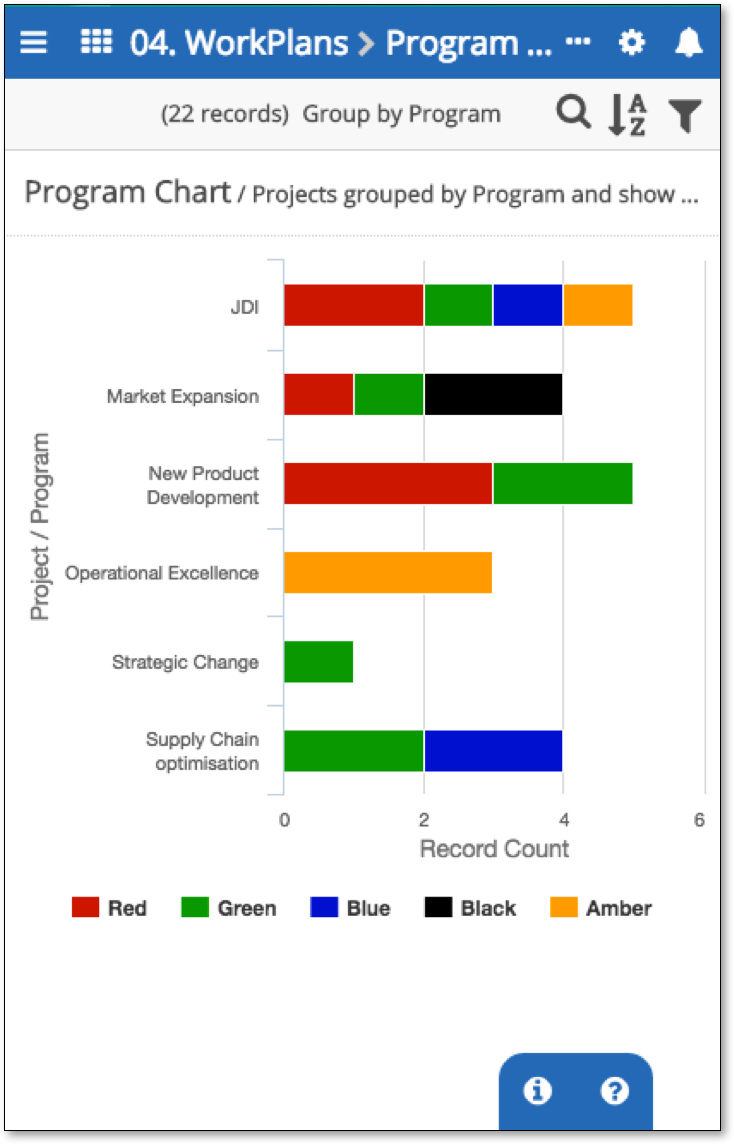 FEATURES
Features are turned on and off as required - allowing local Administrators to configure apps and features to the needs of individual teams as required.  Apps are also instantly secure and scalable, and accessible from any device running a modern web browser from PC to smart phone - anywhere anytime. 
Softools runs in a secure and scalable cloud

Security determines what you see

Permissions will determine what you can do

New site set up in minutes
Standard view of your data

Basis of performance reviews

Agile search capability

Ability to drill down
Single point of access for apps

Other apps available on request

Administrator menu options

App Builder menu options
Data input fields in Templates & web Forms

Web forms reflect the business process

Input fields in any language and workflow

Data entered manually, via csv or via APIs
Charts provide summary level views

Real-time Executive visibility & control

Combine data & charts of different apps

Can be automatically fed from IOT devices
Data views in a graphical format

All charts enable drill-down to detail

All chart types supported

Charts at a record or portfolio level
FEATURES MENU
Click through below:
Audit Trail
Visibility and tracking of data is critical to any enterprise system.  The Audit Trail provides a full history of what changed, what values, and when on all records.  The platform will also allow users to be notified via email, SMS or Slack if changes to selected fields have been made. 
User Help
24/7 support is available though the online Help Centre accessible from the Process and System Help buttons on each site.   Process Help explains how each app works and System Help explains how to use system features.  The Chat Room feature on all apps also allows users to share share ideas and insights with colleagues.
Great User Interface
The Softools platform has been designed with the user in mind.  A great User Experience encourages and motivates users to want to use the system.  The ability to operate how and when the user wants is key to long-term use.
Customisation
Clients want apps and solutions that reflect their ways-of-working - bespoke solutions BUT without bespoke code.  This is achieved through the zero-code configuration capability available within the integrated App Studio. Sites are also reflective of client logos and colour schemes.
Integration
The Softools platform has 'published APIs' that allows you to connect and exchange data with internal systems such as SAP.  All apps can therefore run in stand-alone or integrated format.
Speed, speed, speed 
Softools is fast to build, fast to deploy and fast to use.  Apps can typically be built in hours and instantly deployed at the click of a button.  The 'off-line' capability will also make systems as fast as apps running on your PC or smart phone.
Data security
Data security is critical.  Your data is hosted on the Microsoft Azure hosting platform - the world's most secure and scalable hosting platform in the world.  Softools is a Microsoft Partner, and we work closely to align and integrate emerging web technologies.
Zero-code app build
You no longer need to be a IT developer to build apps.  Use the Softools zero-code App Studio to design, build and deploy apps in hours.  Simple and complex apps can be created that work in stand-alone or integrated format.
Scalable to any number
The Softools platform can be scaled to enable 1 million users and 1,000s of apps running in a single solution.  We can also deploy solutions anywhere in the world at the press of a button. 
Mobile & Off-line operation
All apps built on the Softools platform will automatically run on any device from PC to Tablet and Smart Phone.  App will also be available off-line - allowing users to operate in environments where internet bandwidth is very poor or even non-existent. 
Data Export
Data can be exported from a record or report in both csv (data table) and Microsoft Word where output documents can be formatted with logos, colours and formatting.  This feature allows data to be shared with non-system users.
Data input
Data can be entered into the system in three ways: 1) manually directly into the data input fields in the web forms, 2) using csv import-export interface documents, and 3) via the published APIs that allow real-time data exchange with third party systems of IoT devices.
Permissions and Security
Permissions determine what a user can do (e.g. build applications, configure reports or add users) and Security determines what a user can see (e.g. read-only, read-write access or no visibility to records). 
Attachments
Across all apps you have the ability to attach all types of media: images, videos, PPT, Word documents, PDF documents - simply drag & drop from your PC, tablet or smart phone.
Beautiful charts
Softools offers a rich and flexible dashboarding and reporting capability.  Choose from over 30 different chart types (e.g. Bubble, Gantt, Monte Carlo, Bar, Line...) to visualise and showcase your data.
Global reach
New Softools sites can be set-up anywhere in the world in hours. Solutions run on the secure and scalable Microsoft Azure global hosting platform with servers located in all regions including North America, Europe, Asia, Australia and China.  Users can also operate in any language.